COPPER
This material is everywhere around us. More than the wiring in any cables we use, copper finds its role to enhance your musicality. The unique sound of copper sits between wood and metal. It delivers loud, low-end emphasis and the warmth of the wood at the same time. We let the shell unpolished, just to bring more beauty to its appearance.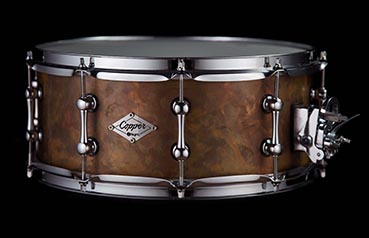 14x5,5"
There's no doubt that metal snares offers more tonal properties than wood snares. If you are looking for louder, brighter and more articulation, then this is the right choice.
We use 1.2mm thick of copper as the shell material. It is thick enough to boost the volume needed to outstand the gig. And it is thin enough to maintain its versatility so you can hear the ghostnotes even with a lightest tap of your finger.
No matter what style of music you play, the character of copper shell will deliver whatever it takes to make the drums sing.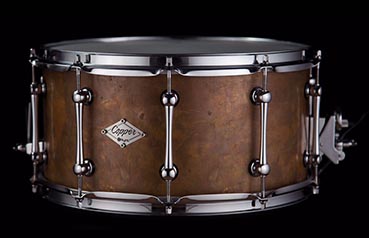 14x7"
This copper snare has more depth. Bigger volume means deeper voice. Size 14x7" produces deep yet clearly articulates every hit and tap. It has the same 1.2mm shell thickness with its sibling.
Through our research, it's just the right thickness to deliver the punch and clarity.
This snare is the right choice for everyone who seeks for combination of good looking and great sounding snare.