NYX 5
Here is a 5-piece kit that fits to all your music style. Ash wood is used as its shell material because of the distinct properties. Ash wood has been known for its hardness, therefore it gives a unique 'seasoned like' character.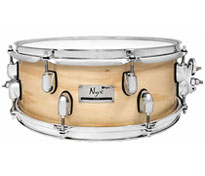 14x5,5" Snare
Made of ash wood, nyx 5 snare is one of a kind. Because of its hardness, it delivers 'seasoned taste' to its character. Strong attack and quick response has been the primary characteristic of this snare. You can enjoy low-frequency projection, short sustain and clear articulation.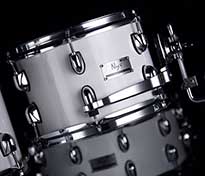 Tom Suspension
Tuning a rack tom many times can be frustating. In order to be vibrating freely, the shell should not be in direct contact with tom bracket.
Kyre Tom Suspension holds 4 tension rods, which are the parts that are not directly in contact with the drum shell. This allows the tom to vibrate freely when got hit and minimizes the vibration absorption,which leads to pure rack tom sound as we all desire.

Finish options: